Verified Customer Reviews
---
"This is an amazing swimsuit. I have a small frame and naturally large breasts (so they are a bit saggy, especially after having breastfed). This provides amazing support and holds them up very well while still showing just a touch of cleavage (and side boob if you wish!). It is mom friendly yet sexy. The fabric is thick and taut so it is very form flattering as well. The back is a great detail also which really elevates the piece."
Full Bust + Athletic + Hourglass
"I have NEVER been able to find a bathing suit that fit me. Search over. I've always had naturally big breasts (32FF) and a petite frame and could never find a bathing suit that had enough support. I had a baby a year ago and my breasts completely deflated so they are smaller now but more saggy, and of course that makes it just as hard. This suit totally holds them up and provides enough support and has enough coverage, BUT is still sexy. The fabric is very thick and taut, and the under-bust elastic and pads do the trick. You can show just a touch of side boob if you want or none at all (I've never been able to do that so that is a very exciting possibility for me). The back adds a touch of detail so it's not boring. I'm seriously in love. I never write reviews by the way but this deserved it."
"I love the simplicity of the design, it is simply yet classy. It fits perfectly for my figure. I wear a size 4 to 6 and am a 34D. The medium was a perfect fit. It covers my bust entirely (including the sides) and fits the hinder well."
Great fit, lots of support, and a good style for a one piece. Very happy with my Andie suit.
Sarah B.
I have kind of a "bubble butt" and long torso, so the medium fit perfectly.
Emily P.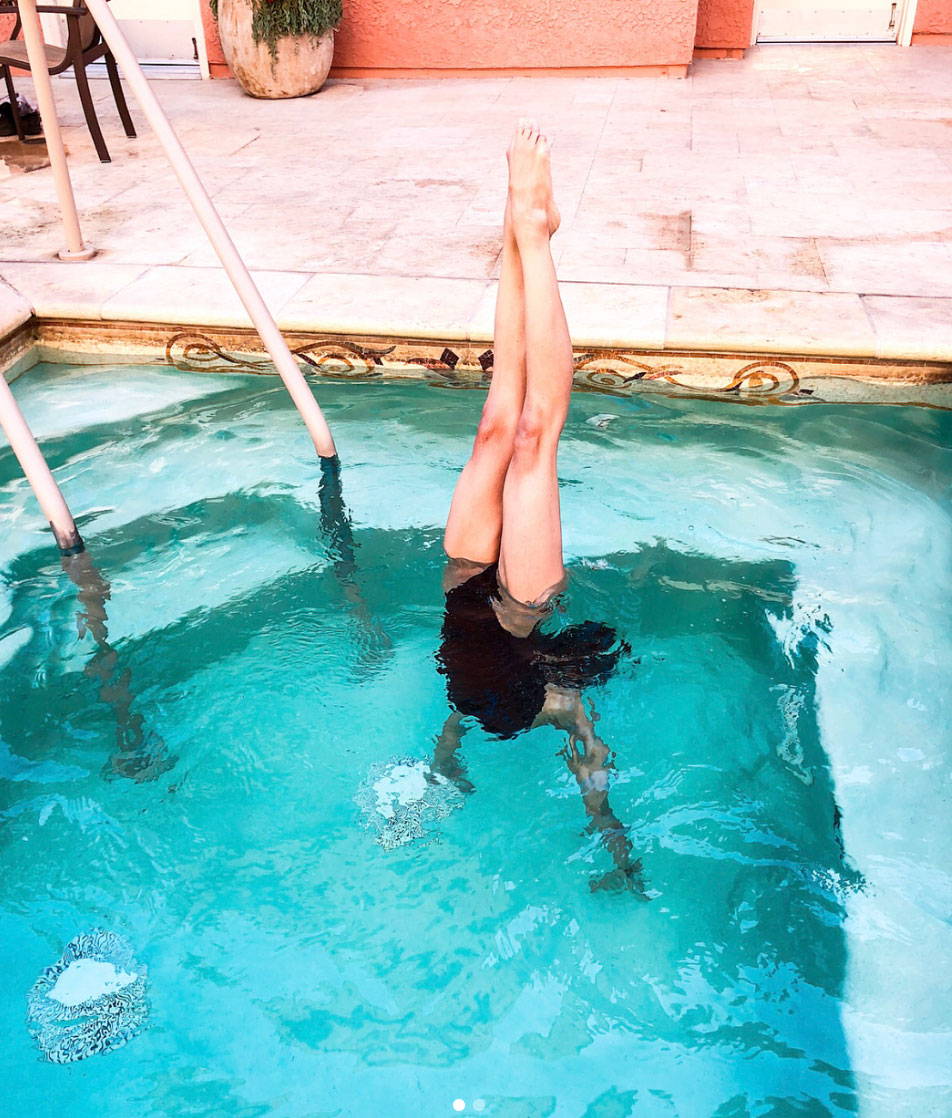 I have to say, I was pleasantly surprised to order a swimsuit without first trying it on and have it fit exactly how I had hoped – I needed something that looked simply chic and this piece delivered.
I'm a C-cup and "athletic curvy". I've worn it sailing and swimming in the ocean. It looks flattering and the straps stayed in place.
I'll definitely be ordering another piece in another style/color because I am so happy with this one.